Map of Ireland, Castles.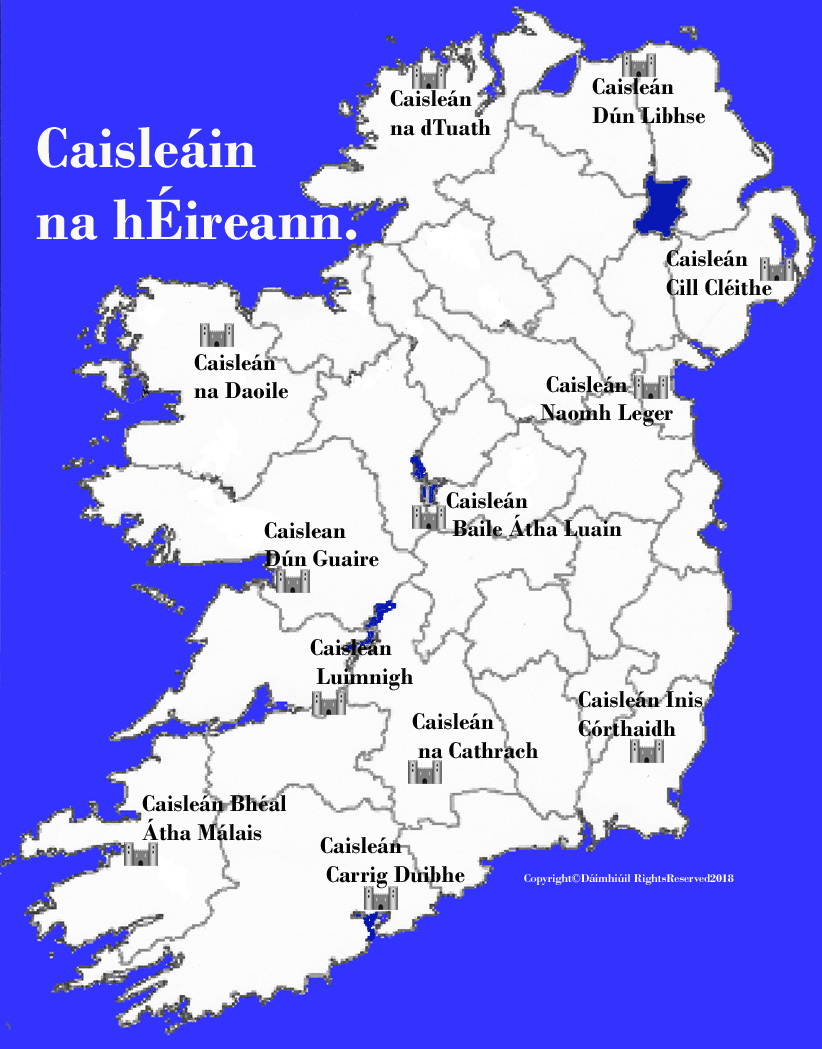 Map of Ireland showing some of its many castles.
Léarscáil na hÉireann a léiríonn cuid de na caisleáin go leor.
Commercial use of the images in this site is not permitted, nor is use in other websites or in any printed or digital media without permission of the copyright owner. You may use these images for your own personal projects such as school projects, or in house in a club. All other rights are reseved.
Caileáin na hÉireann.
Caisleán Dún Libhse, Aointroim.
Caisleán Cill Cléithe, An Dún.
Caisleán Naomh Leger, Lú.
Caisleán Inis Córthaidh, Loch Garman.
Caisleán na Catrach, Tiobraid Árainn.
Caisleán Carrig Duibhe, Corcaigh.
Caisleán Bhéal Átha Máilis, Ciarraí.
Caisleán Luimnigh, Luimneach.
Caisleán Dún Guaire, Gaillimh.
Caisleán na Daoile, Maigh Eo.
Caisleán na dTuadh, Dún na nGall.
.