Droim Conrach.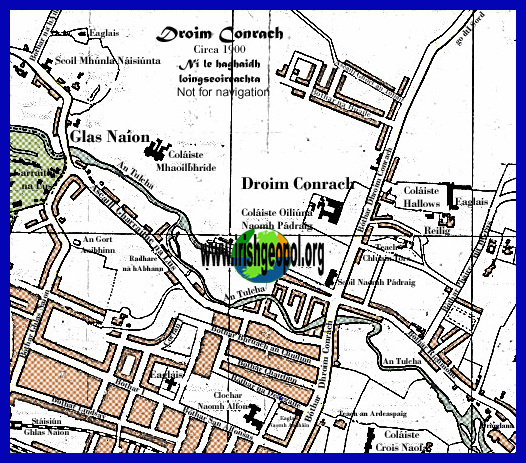 Map of part of Dumcondra/Glasnevin area with part of the
course of the Tolka river shown. Also shown small part of
Botanic Gardens and St Patricks Training College.
Léarscáil de chuid de limistéar Droin Conrach / Glas Naíon le cuid den
cúrsa abhainn Tulcha a thaispeántar. Taispeántar freisin cuid bheag de
Gairdíní Luibheolaíochta agus Coláiste Oiliúna Naomh Pádraig.