Baile an Mhuilinn.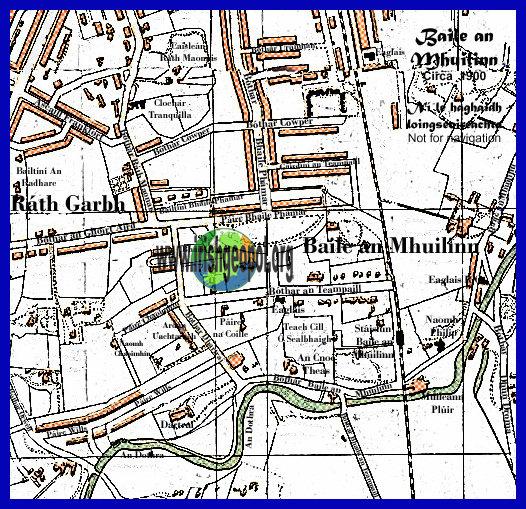 Map showing Milltown Rathgar area with main rail line and station
shown, and with part of course of the Dodder river also shown.
Léarscáil ag taispeáint limistéar Ráth Garbh Baile an Mhuilinn leis an bpríomhlíne
iarnróid agus an stáisiún a thaispeántar le cuid den abhainn An Dothra
a thaispeántar freisin.